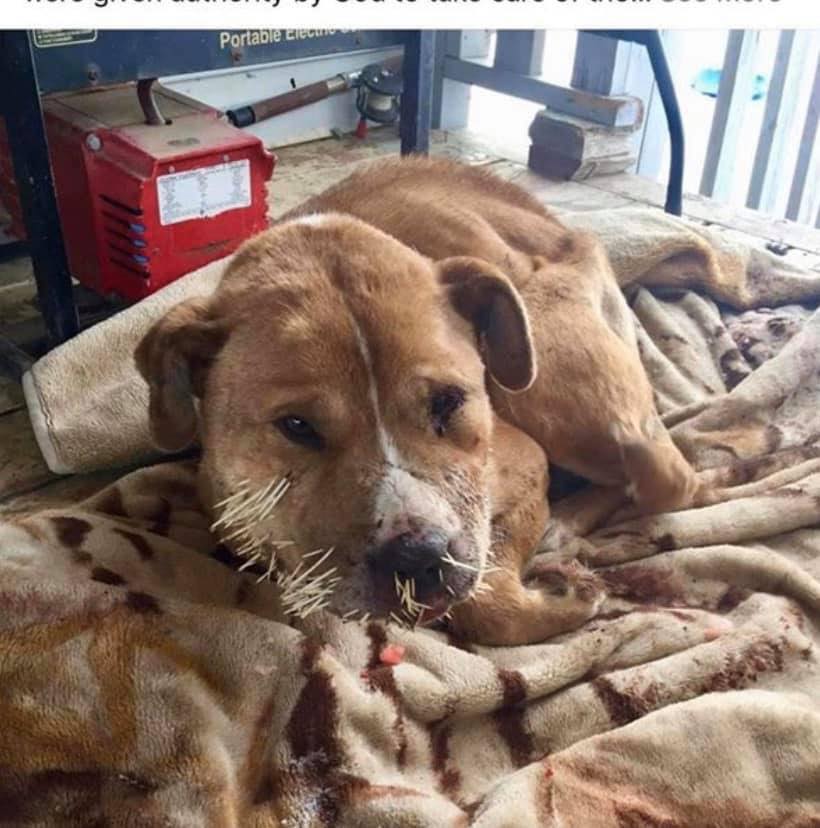 *Emergency with Vegas* We got a call Feb. 21st, 2020 about this poor girl, covered in quills. She is now with our friends at
Westlock Veterinary Center
getting the treatment she deserves.
Huge shout out to the rescue world who gave us the heads up & location of sweet Vegas. T
hankful for our volunteer drivers who made the trek out to her.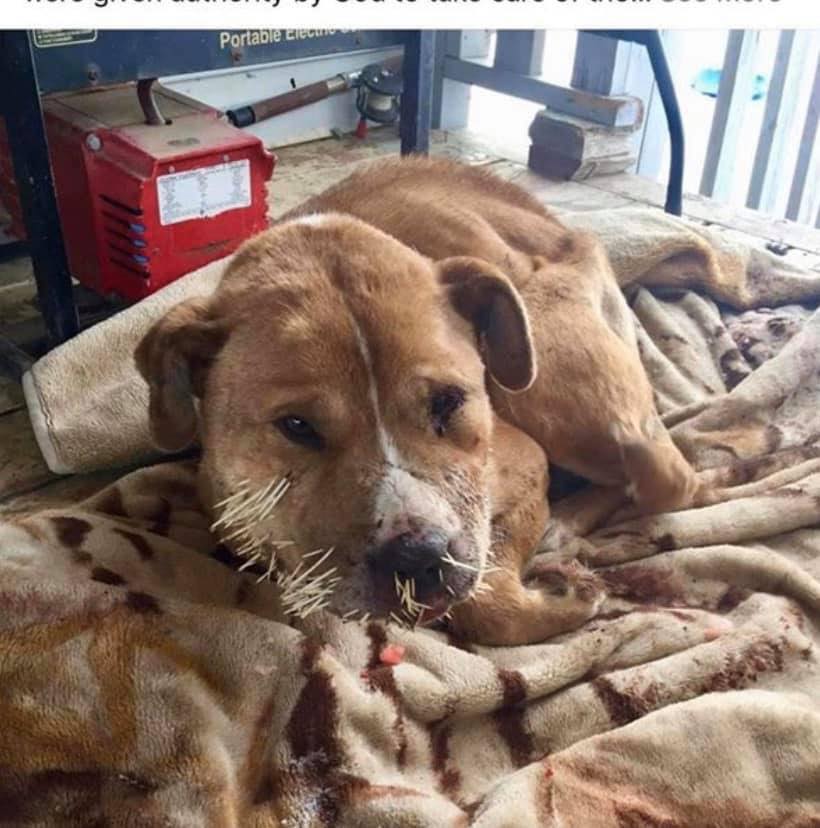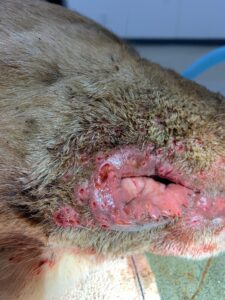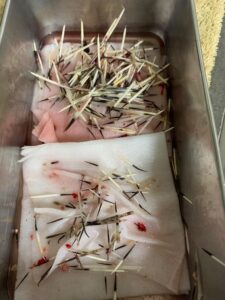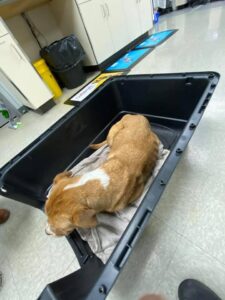 Feb. 22 Vegas Update… This girl is the sweetest dog and such a trooper.  This is post-quill removal. Her face is still very swollen and quills will likely still be migrating out. She is still in the care of Westlock Vet.  To donate to her directly, please follow this link.
Thank you for all the continued support and donations. Your donations make vet care like this possible.